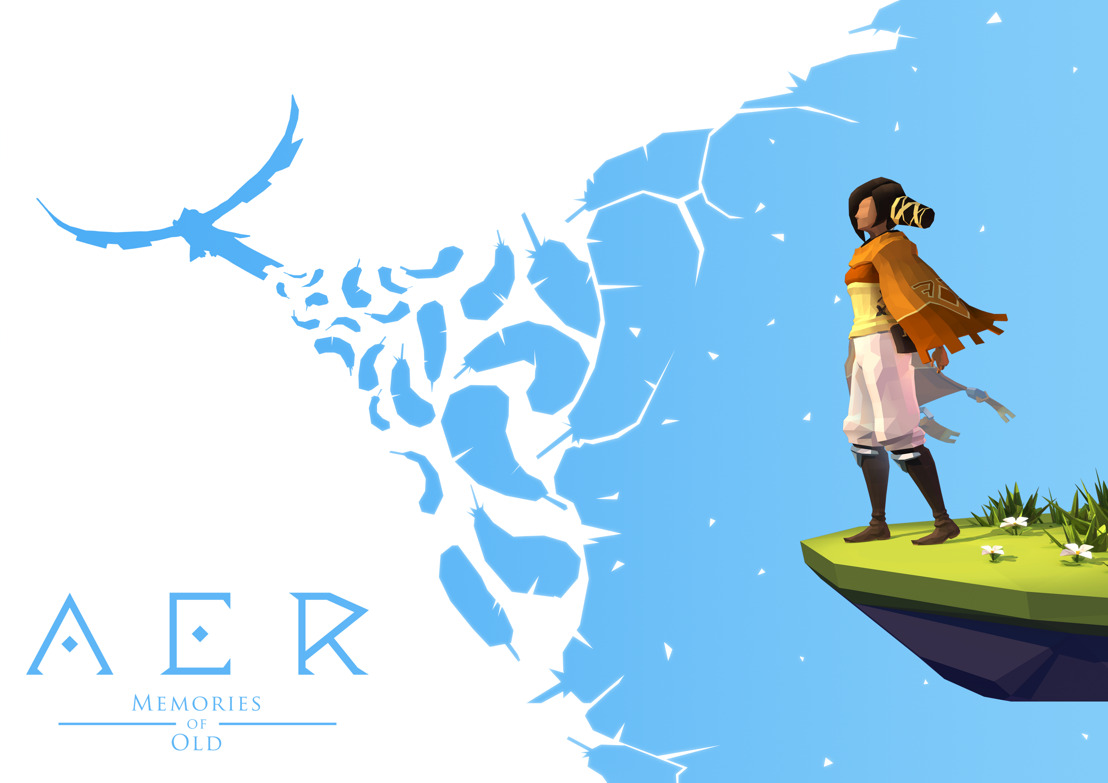 AER - Memories of Old: Hands-on demo at Gamescom, PAX West and Tokyo Game Show
New screenshots and official release date announced
Monday, August 21, 2017 — Get airborne during this year's Gamescom as Daedalic Entertainment and Forgotten Key bring a hands-on demo of their atmospheric adventure game AER - Memories of Old.
AER - Memories of Old is an exploration adventure among the clouds. The player will fly to explore and experience a world of floating islands. In a freely explorable world, the player will follow Auk, a girl who can transform into a bird, on a journey through the Land of Gods.
In the role of Auk, the player will visit nomads and spirit animals, and venture down into ruins from a lost ancient civilization. The gods of old are forgotten, lost in the events that shattered the world, leaving only fragments of islands in the sky. On the journey, the player will encounter situations that have not been experienced in generations, and every step leads closer towards the end of the world.
The game has a focus on strong aesthetics and free exploration gameplay, with all systems building towards that goal: The player is free to explore the world, complete objectives and progress in the order he wants to. All with a seamless, free flight mechanics, and with something new around almost every corner.
AER - Memoris of Old is developed by the indie game studio Forgotten Key in Karlshamn, Sweden, and will be published by Daedalic Entertainment on October 25th, 2017 for PlayStation®4, Xbox One™, PC, Mac and Linux.
Features:
Fly and explore by transforming into a bird at will
A large open world of hidden secrets and new discoveries
A pilgrimage of mysteries, puzzles and temples
Strong focus on atmosphere and aesthetics with a vibrant minimalisitic art style
Winner of Game Concept Challange 2013 and IndieCade Select 2016
Sandra Friedrichs PR Manager, Daedalic Entertainment GmbH
Tim Krause-Murroni Director PR, Daedalic Entertainment GmbH