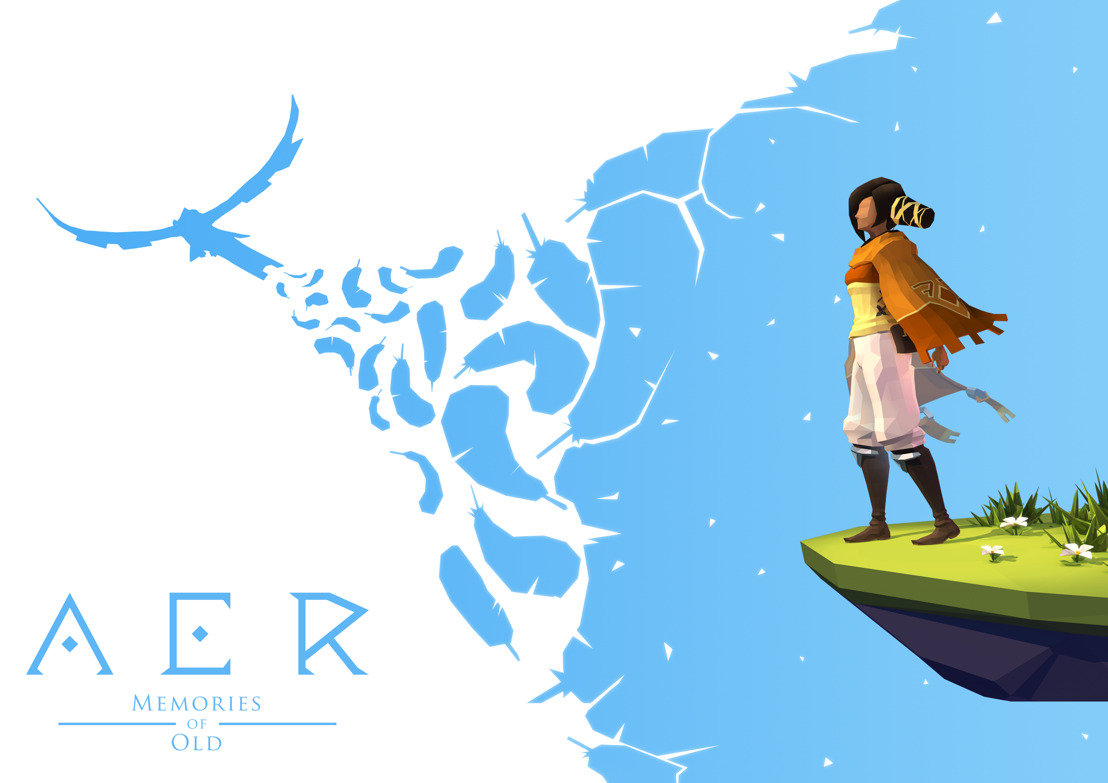 AER - Memories of Old hebt heute ab
Erheb dich in die Lüfte und erkunde das Land der Götter in diesem atmosphärischen Exploration Adventure
Wednesday, October 25, 2017 — Daedalic Entertainment veröffentlicht heute in Zusammenarbeit mit dem schwedischen Indie-Entwickler Studio Forgotten Key ihr neues Spiel "AER - Memories of Old" für PC, Mac, Linux, Playstation 4 und Xbox One. Forgotten Key ist ein preisgekröntes Indie-Game Studio aus Karlshamm, Schweden. Mit dem Fokus auf athmosphärische Abenteuer, strebt Forgotten Key nach innovativen Game-Designs und kreiert dabei tiefe, immersive Welten atemberaubender Schönheit.
Entwickelt über eine Zeitspanne von 5 Jahren und nominiert für das Beste Indie Game der Gamescom 2017, ist "AER - Memories of Old" ein Abenteuer Spiel mit Fokus auf Exploration hoch über den Wolken.
In der Rolle des jungen Nomadenmädchens Auk, welche sich in einen majestätischen Vogel verwandeln kann, erkundet der Spieler die zahllosen schwebenden Inseln der offenen Welt. Das Spiel ist für 14,99€ digital und für 19,99€ auf PC sowie für Konsolen erhältlich.
Der Spieler erkundet die verlassenen Ruinen einer längst in Vergessenheit geratenen Zivilisation. Deren Götter verschwanden vor langer Zeit und hinterließen eine in fliegende Inseln zerbrochene und langsam sterbende Welt, in der nur noch wenige Nomadenstämme leben. Somit steht der Spieler vor Herausforderungen, welche seit Generationen nicht mehr erlebt wurden und jeder Schritt führt näher an das Ende der Welt.
Mit seinem einzigartigen low-poly Stil, bietet AER vor allem eine wunderschöne als auch mysteriöse Welt. In dieser können die Spieler ihre Flügel spreizen, geheimnisvolle Tempel erkunden und deren Rätsel lösen. Es steht dem Spieler frei, die Welt in seinem eigenen Tempo zu erleben und Aufgaben nach eigenem Ermessen zu erfüllen. Die intuitive Flugmechanik sorgt für ein einzigartiges Spielerlebnis und erlaubt es dem Spieler fließend zwischen seiner menschlichen - und Vogelgestalt zu wechseln. So ist es dem Spieler möglich unter Wasserfällen und Bergen hindurchfliegt, als auch zu Fuß die Ruinen der alten Götter zu erforschen.
Feautures:
Der Spieler kann sich nach Belieben in einen Vogel verwandeln
Eine große, offene Welt mit zahlreichen Geheimnissen und neuen Entdeckungen
Eine Pilgerreise gefüllt mit Mysterien, Rätseln und Tempeln
Fokus auf Atmosphäre und Ästhetik in einem farbenfrohen, low-poly Grafikstil
Gewinner der "Game Concept Challenge 2013" und "IndieCade Select 2016"
Sandra Hübner PR Manager, Daedalic Entertainment GmbH