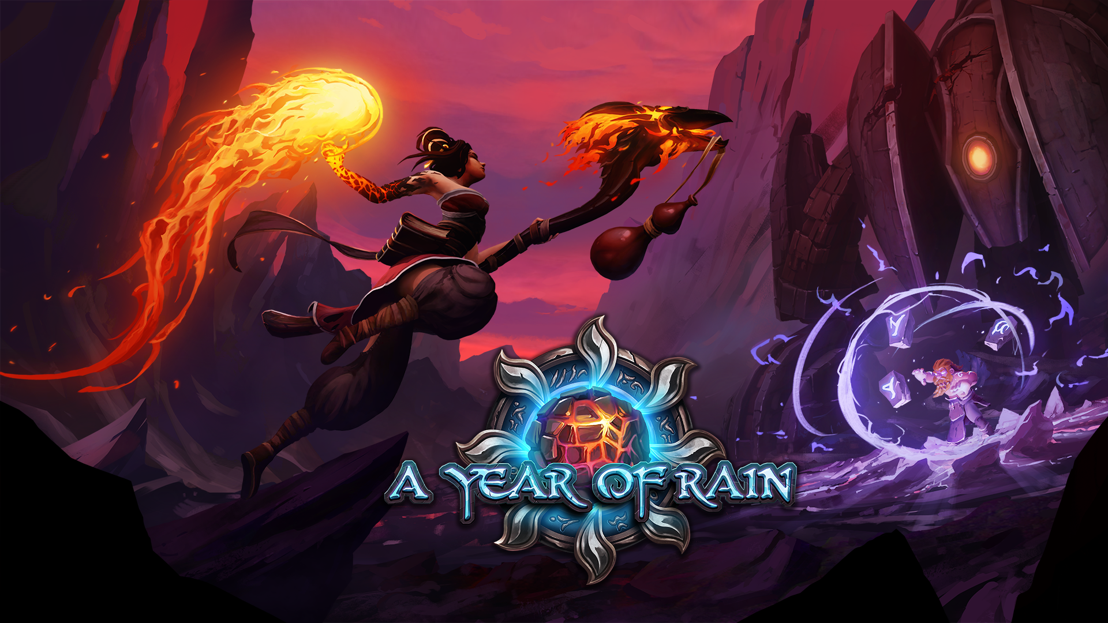 Daedalic Entertainment Aims to Revive Classic Real-Time Strategy Genre with A Year Of Rain
Team RTS will go into Early Access for PC Later This Year
Thursday, March 14, 2019 — Hamburg, March 14th, 2019 – Daedalic Entertainment is delighted to announce their first internally developed multiplayer real time strategy game, A Year Of Rain. The game features heroes, an extensive story mode and heavily emphasizes team gameplay. The game will go into Early Access for PC later this year.
A Year Of Rain combines classic real-time strategy elements with a strong focus on hero units. Both the co-op campaigns and online and offline modes are being designed with a team of two in mind, whether you play with a human or AI player. The classic 2v2 skirmish mode is being developed for competitive matches from the very start. Meanwhile, "Against all Odds" is an innovation in the genre where two lone heroes face two entire armies, who have full command of units and structures.
In this team RTS, you can choose one of three rival factions and get immersed in a gameplay mixture of base building, resource gathering, and unit training. Structures and units can be upgraded in order to enhance efficiency and power. With your carefully assembled army led by a legendary hero, you will be able to fight alongside the noble House Rupah, the Wild Outcasts or join the Restless Undead. A battle without mercy begins.
"A Year Of Rain is set to be one of the largest games we have developed to date and marks our first steps into the Esports arena. We are aware of the various complex challenges this genre entails. I am proud to be able to support our dev team with their dream project," says Carsten Fichtelmann, CEO and Founder of Daedalic Entertainment.
Features:
Complex real-time strategy game
Extensive co-op and PvP modes
Unique heroes with individual abilities and skills
Three factions: House Rupah, Wild Outcasts and Restless Undead
Esports-ready at launch, featuring a league system, competitive seasons, leaderboards, observer mode, replays, and more.
Soundtrack by award-winning composer Neal Acree (known for StarCraft II, World of Warcraft and other titles)
A Year Of Rain will enter Early Access on PC in 2019 and feature one initial campaign and several multiplayer modes. The game will continuously be expanded on and supported post-launch, including various new features, content and more.
Marketing and PR Team Daedalic Entertainment