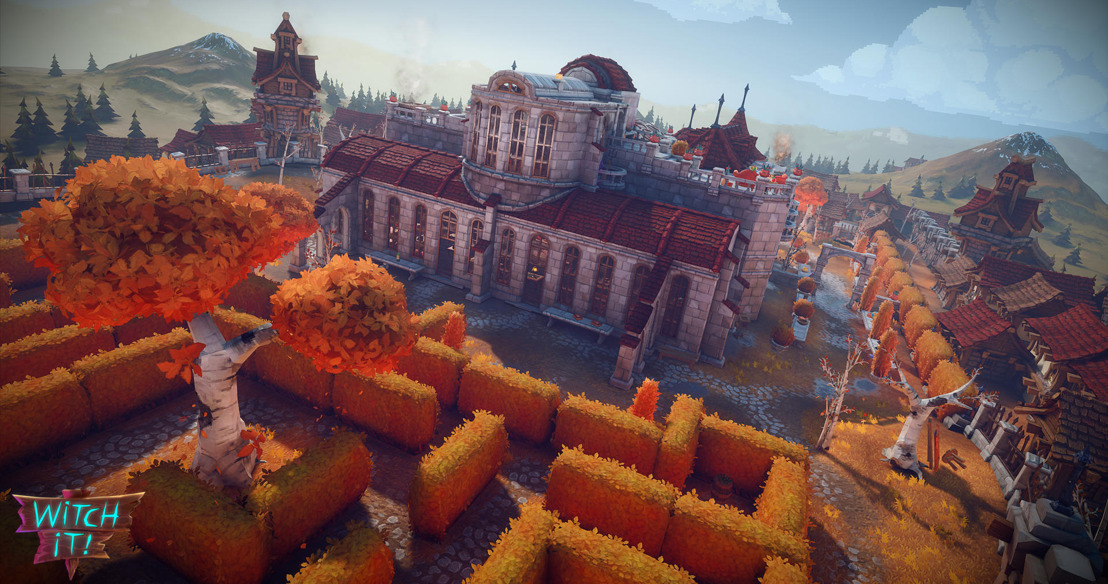 Daedalic Entertainment signs publishing deal for multiplayer 'hide & seek' game Witch It
First Multiplayer-Game for Daedalic
Tuesday, February 20, 2018 — Hamburg-based developer and publisher Daedalic Entertainment today announced the signing of a publishing deal with Barrel Roll Games' player-hunt Witch It. The game has sold almost 100,000 units since its Steam Early Access release in May 2017. So far Barrel Roll Games has been marketing the game on its own and managed to grow a significant fanbase through video content creators, mainly in Europe. One of Daedalic's main tasks will be growing the international audience of the game, making it more visible in North America, and releasing it on PlayStation 4 and Xbox One.
Witch It is a multiplayer "Hide & Seek" game of two competing teams, where brave hunters seek hidden witches in a humorous, magical world. There are currently three game modes: 'Hide & Seek' - hunters have to find all the witches to win the game; 'Mobification' - Catched witches turn into hunters; and 'Hunt a Hag' - skills are disabled for both teams and hunters can only use their melee weapon.
Daedalic founder and CEO Carsten Fichtelmann said:
"Adding multiplayer games to our portfolio is a critical part of our growth strategy. Publishing Witch It is an important step for us to build and grow a business around games as a service. We are looking forward to be working with the team at Barrel Roll Games and we are very confident we can help making this an even bigger success story."
Christoph Rienäcker, CEO of Barrel Roll Games said:
"We will benefit from the experiece and manpower Daedalic brings. Self-publishing the game was a big challenge and we are happy to have someone at our side now, who can help with global marketing and distribution. We are now going to focus again on optimizing the game, on creating additional content and we'll be working on the console versions."
Apart from the console versions and support for a number of new languages, Daedalic is already working on creating more visibility for the game in North America. Visitors to Pax East in Boston during April 5-8, 2018 will be able to get their hands on the game on the showfloor.
Marketing and PR Team Daedalic Entertainment