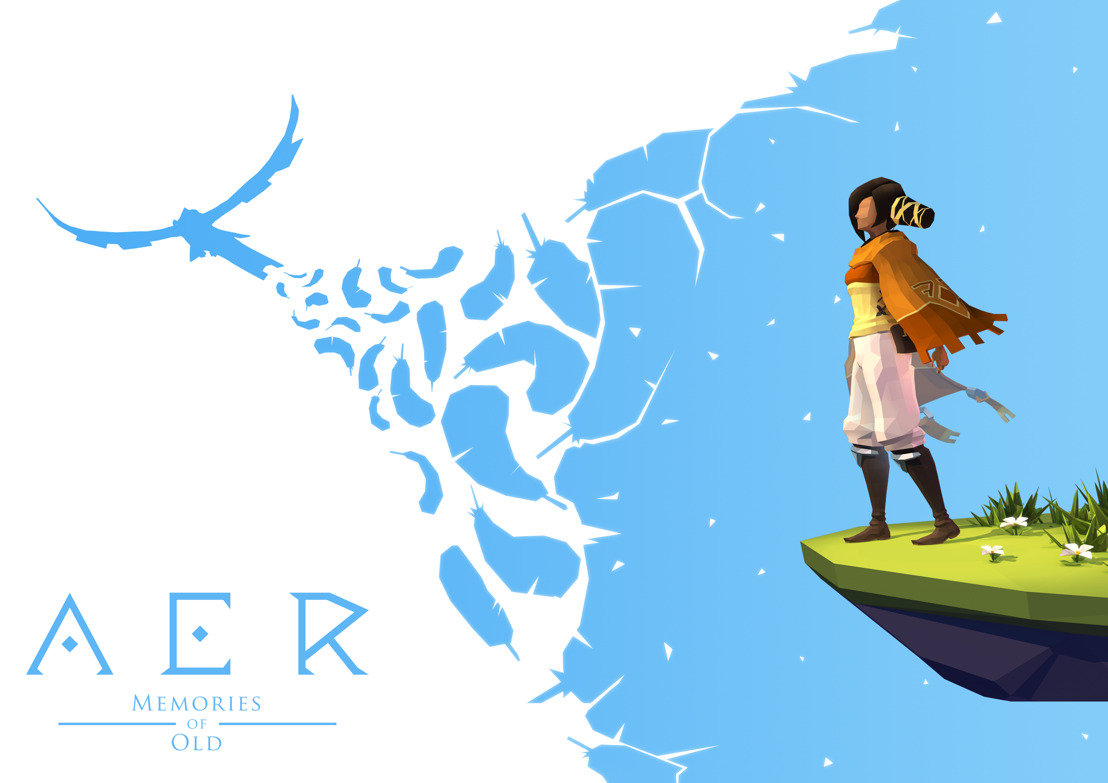 Daedalic's AER - Memories of Old Takes Flight today
Take to the skies and explore the Land of Gods in this atmospheric exploration adventure
Wednesday, October 25, 2017 — Daedalic and Forgotten Key are proud to announce that AER - Memories of Old is now available on Playstation, Xbox One, PC, Mac and Linux for $14.99 USD. Forgotten Key is an award-winning indie game studio based in Karlshamn, Sweden. With a focus on atmospheric adventures and experiences, Forgotten Key strives to innovate in game design while building rich worlds steeped in ambiance and feeling. Developed for five years and nominated for Best Indie Game at Gamescom 2017, AER - Memories of Old is an exploration-focused adventure game set amongst the clouds featuring a grand, expansive world of floating islands and mysterious shrines. Players play as Auk, a girl who has the ability to transform at will between bird and human form, as she effortlessly soars amongst a sea of fully explorable islands to visit nomads, discover spirit animals, and uncover the ruins of a lost ancient civilization. Players can easily slip between the worlds of land and air to experience the true freedom of flight and the vast beauty of the awe-inspiring landscape.
Long ago, a great calamity shattered the world leaving only the drifting fragments of the floating islands behind. Auk must go on a journey to learn more about the world that preceded her own as well as its downfall in order to prevent such a catastrophe to befall her world again.
With a distinct, low-poly art style, the world of AER is designed to be both beautiful and mysterious as explorers take in soaring vistas while encountering secretive temples and the puzzles within. The playstyle is unrestricted as players are free to explore the vast world at will, taking up objectives and quests as they go to uncover more of the enigma at the heart of the game. Transform seamlessly into bird-form with free flight mechanics as you dip below the waterfalls and mountains or return to human form to explore old ruins and venture down into the ancient temples of the Land of God.
Features:
Transform into a glorious bird to soar amongst the clouds
Explore a large open world of hidden secrets and new discoveries
Take on a series of quests filled with mysteries, puzzles and cryptic temples
Immerse yourself in the fantastical atmosphere and vibrant minimalistic aesthetic
Winner of Game Concept Challenge 2013 and IndieCade Select 2016
Sandra Hübner PR Manager, Daedalic Entertainment GmbH