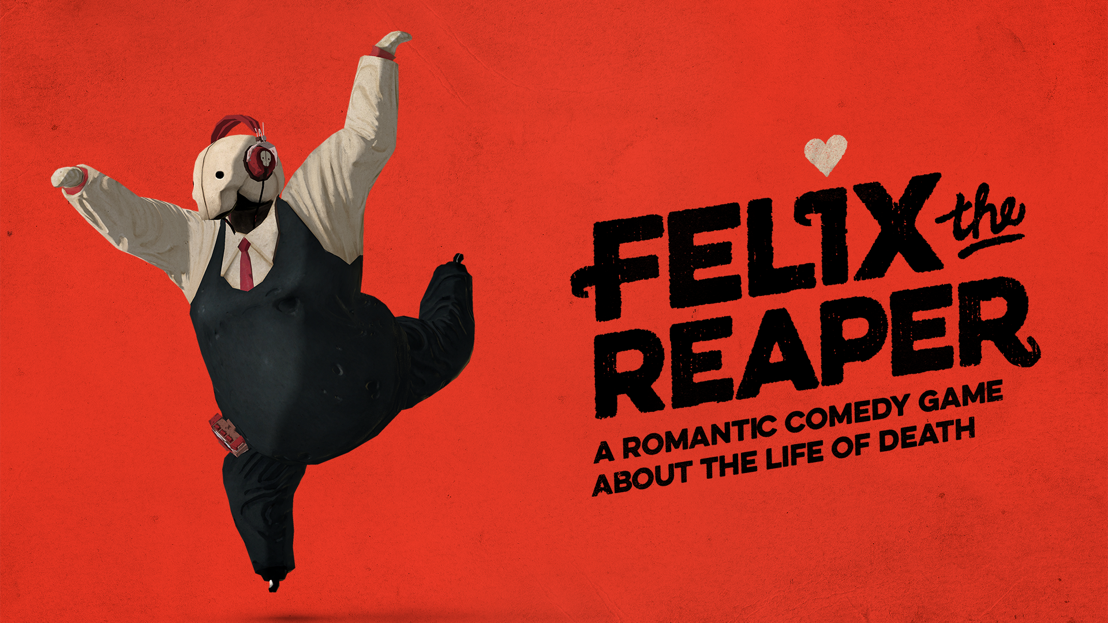 Felix The Reaper's Steam store page goes live with new teaser
Play the murderous romcom puzzle adventure game at MAG 2018
Hamburg, 26 September, 2018: Felix The Reaper, the musical, romantic comedy 3D puzzle adventure, reveals its own Steam store page with a brandnew game teaser. Fans of the charismatic dancer Felix can wishlist the puzzle adventure from now on. In addition, the game from the Danish indie developer Kong Orange will be playable at the MAG (booth 1-215) in Erfurt, Germany, between 5 - 7 October.
Felix The Reaper is described by Kong Orange as a "3D shadow manipulation puzzle adventure". Players take on the role of the titular reaper, who works at The Ministry of Death and is in love with Betty The Maiden from The Ministry of Life. Felix believes that going to the human world and completing the grim tasks of a field reaper will enable him to one day meet her.
In each level, Felix will need to move in the shadows and manipulate the environment to ensure that the Ministry of Death meets its quota, as well as fulfil his own agenda of finding Betty… and he is practicing his dance moves while he is at it. Yes, Felix is dancing while he is making sure people die!
Completing each level of Felix The Reaper unlocks a hardcore version of itself for the dedicated ministerial achiever. Players can also collect skull achievements, which further unlock bonus time trials for the extremely resourceful reaper.
Felix The Reaper features:
An original 3D shadow mechanism at the core of the game

Challenging puzzles in an original story world

Choose your own tune from a selection of 10+ indie music artists on Felix's Walkman

Collect skull achievements that further unlock bonus time trials

Felix's dance moves have been choreographed with professional dancers
Felix The Reaper will be released for Nintendo Switch™ , PlayStation®4, Xbox One, PC and Mac during 2019.
---
About Kong Orange
Kong Orange was established in 2011 to bring digital quality time to you and your friends around the world. The company's debut game was the highly acclaimed iPhone scifi puzzle story Heartbeats - A Galactic Requiem (formerly Heartbeats - A Graphic Puzzle) from 2015. Everything at Kong Orange is done in new ways, that you'll immediately recognize and appreciate.
---
© 2018 Nintendo
"PlayStation" is a registered trademark of Sony Interactive Entertainment Inc.