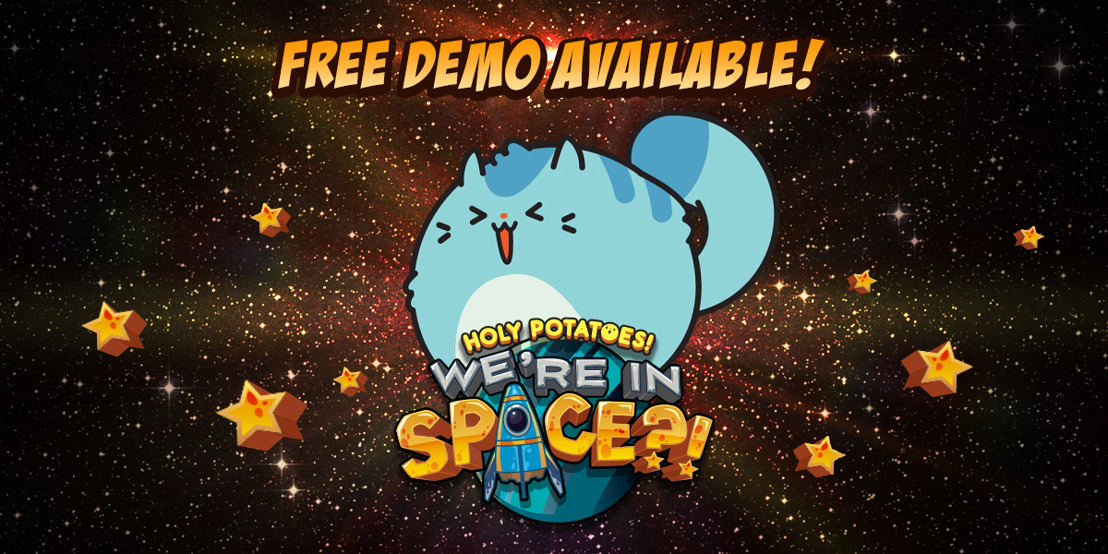 Holy Potatoes! We're in Space?! gets free demo
Now try before you buy on Steam
Monday, April 3, 2017 — Holy Potatoes! We're in Space?! is now free to play - up until the first galaxy, that is! Have you always been bugging your reluctant friend to buy and play Holy Potatoes! We're in Space?! Well, now they have no excuse - they can have a taste of the potatoverse and try it for free!
In this demo version players dive right into the beginning of a galactical space adventure with Cassie and Fay, two spunky sisters who embark on a quest to save their grandfather, Jiji! Play through our very first galaxy ('Curiousity killed the…') where you hunt down a warping Space Cat and meet Helmet Nezingswary, a great hunter who is vying for the same furry prize! Engage in heart-thumping battles, manage your crew, and explore all possible weapon types to figure out your play style in this free demo!
Learn about Jiji and his fight against Astral Premier Hal

Get an introduction on Cassie and Fay, and their adventure to find their grandfather Jiji

Play our very first story 'Curiosity killed the..' and fight Helmet Nezingswary to hunt down the warping Space Cat!

Explore all the possible weapon types in the game and figure out your play style. Weapons that are included Pea Shooter, Succubus, Apollo, Boom Barrage, The Pacifist

Hire from more than 30+ crew members such as Jon Knows, Judge Spudd, Shellton John, Runo Mars, Bendy CucumberPatch and more!

All other main features included such as crafting, training, research and therapy.
With the new demo Holy Potatoes! We're in Space?! also gets a content patch:
Unlock Space Cat as a pilot in your ship!

Couch Potato (Casual) Mode Added! In this mode, you can now play endlessly in each Galaxy for as long as you'd like before proceeding to the next Galaxy! Achievements will not be unlocked in this mode, though!
Tim Krause-Murroni Director PR, Daedalic Entertainment GmbH