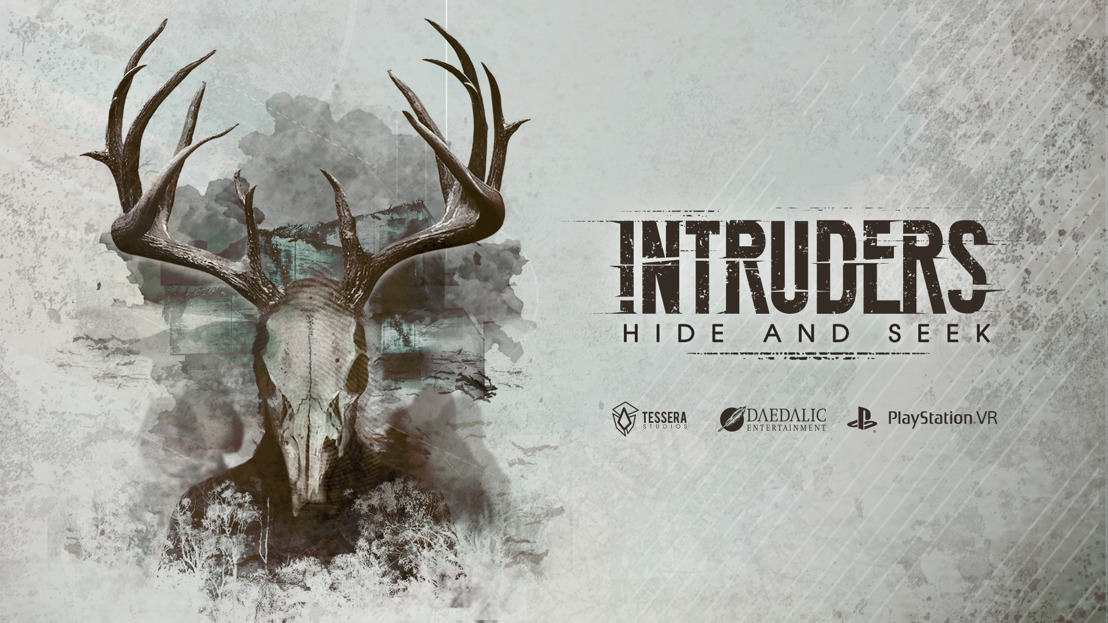 Intruders: Hide and Seek erscheint am 13. Februar für PlayStation VR
Ein intensiver Psychoterror-Thriller aus der Sicht eines wehrlosen Kindes
Tuesday, January 15, 2019 — Daedalic Entertainment und der spanische Entwickler Tessera Studios werden Intruders: Hide and Seek am 13. Februar für Playstation VR veröffentlichen. Die PlayStation 4-Version mit PlayStation VR-Support kostet 19,99 Euro.
In Intruders: Hide and Seek brechen drei gefährliche Eindringlinge in ein Ferienhaus auf dem Lande ein und nehmen die Richter Familie gefangen. Der älteste Sohn Ben, in dessen Rolle der Spieler schlüpft, konnte sich noch rechtzeitig verstecken und ist mit den Eindringlingen im Haus eingesperrt. Nun liegt es an Ben, seine Familie zu retten und herauszufinden, wer die Verbrecher sind und was sie wollen.
Ohne jegliche Konfrontation muss sich der Spieler unbemerkt durch das Haus schleichen und darf niemals entdeckt werden. Die Immersion des Spiels überträgt sich dabei auf das VR-Gefühl. Der Spieler nimmt die Haltung und Wahrnehmung eines Zehnjährigen an und fühlt sich ebenso hilf- wie machtlos. Darüber hinaus unterscheiden sich die sich durch das Gebäude bewegenden Einbrecher in ihren Blickwinkeln. Wo der eine über eine weitreichende optische Wahrnehmung verfügt, nutzt der andere eine breitere optische Peripherie. Ben muss die Bewegungsabläufe der uneingeladenen Gäste erkennen, um sich geschickt an ihnen vorbei bewegen zu können.
Key Features:
Ein realistisches und nervenaufreibendes Geiseldrama
Der Spieler schaut durch die Augen des zehnjährigen Ben und erlebt mithilfe von PlayStation VR eine einzigartige Immersion
Die nächsten Schritte müssen wohlüberlegt sein, denn sie könnten die letzten sein
Vier Stunden aufregender und atemberaubender Nervenkitzel
Intruders: Hide and Seek ist bereits Preisträger von mehreren Auszeichnungen wie dem Playstation Talent Award, SXSW Best Gaming Pitch Award und F&S Premio Titanium Award. Das Spiel erscheint Ende 2019 auf Steam mit VR-Unterstützung.
Über Tessera Studios
Das spanische Independent-Videospielstudio wurde 2016 in Madrid gegründet und arbeitet an ihrem ersten Spiel für PlayStation VR: Intruders: Hide and Seek. Das Ziel des Spiels ist es zu demonstrieren, welche Möglichkeiten das Studio in Videospielen auf dem globalen Markt sieht, die die neuste Technologie nutzen.
"PlayStation" ist eine eingetragene Marke von Sony Interactive Entertainment Inc.
Sandra Hübner Head of Communications, Daedalic Entertainment GmbH