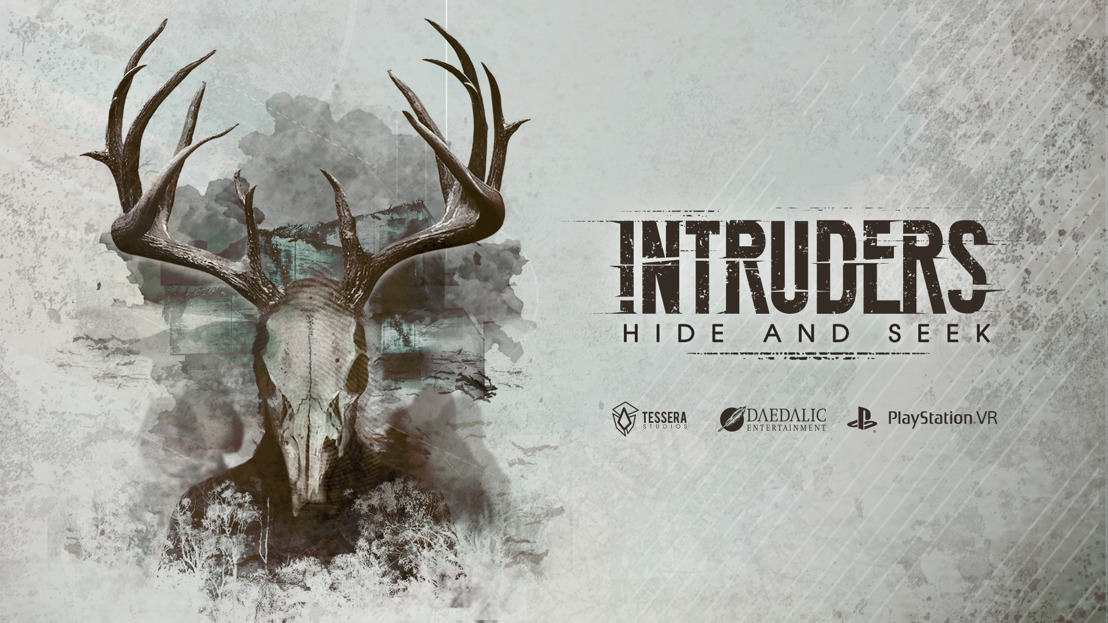 Intruders: Hide and Seek will invade PlayStation VR on February 13
Hide and seek to rescue your family!
Tuesday, January 15, 2019 — Daedalic Entertainment and the Spanish developer Tessera Studios will release Intruders: Hide and Seek on Februrary 13th for Playstation VR. The MSRP for the PlayStation 4 version with PlayStation VR support is 19,99 Euro/USD.
In Intruders: Hide and Seek, three mysterious strangers break into a countryside vacation house and retain the Richter family as hostage. With your parents restrained and your sister hiding you become Ben, the eldest son, who is stuck in the house with the intruders. You will have to find a way to save your family while you figure out who the three assailants are and what they want.
You will have to move around unnoticed, avoid any confrontation and help your family in order to survive the worst night of their lives. In addition, you will be able to use the well callibrated VR-perspective to get a full and detailed view of the floors. However, you have to think about your next steps because each of the intruders has a specific perspective. You have to skip every coneshaped field of vision, survive for the family's sake and try to call for help.
Key Features
Experience a realistic hostage drama
Look through the eyes of a ten year old boy and feel the stunning immersion
Think twice about your steps, they could be your last
Four hours of an exciting and breathtaking atmosphere
Witness strange events but stay focused
Intruders: Hide and Seek has won multiple awards like the Playstation Talent Award, SXSW Best Gaming Pitch Award and the F&S Premio Titanium award. The game will be released on Steam with VR support in 2020 as well.
About Tessera Studios
Founded in Madrid in 2016, the independent Spanish video game studio is currently working on its first game for PlayStation VR called Intruders: Hide and Seek. The goal is to show everyone the way Tessera Studios sees videogames supported in the new technologies that arise in the global market.
"PlayStation" is a registered trademark of Sony Interactive Entertainment Inc.
Sandra Hübner Head of Communications, Daedalic Entertainment GmbH