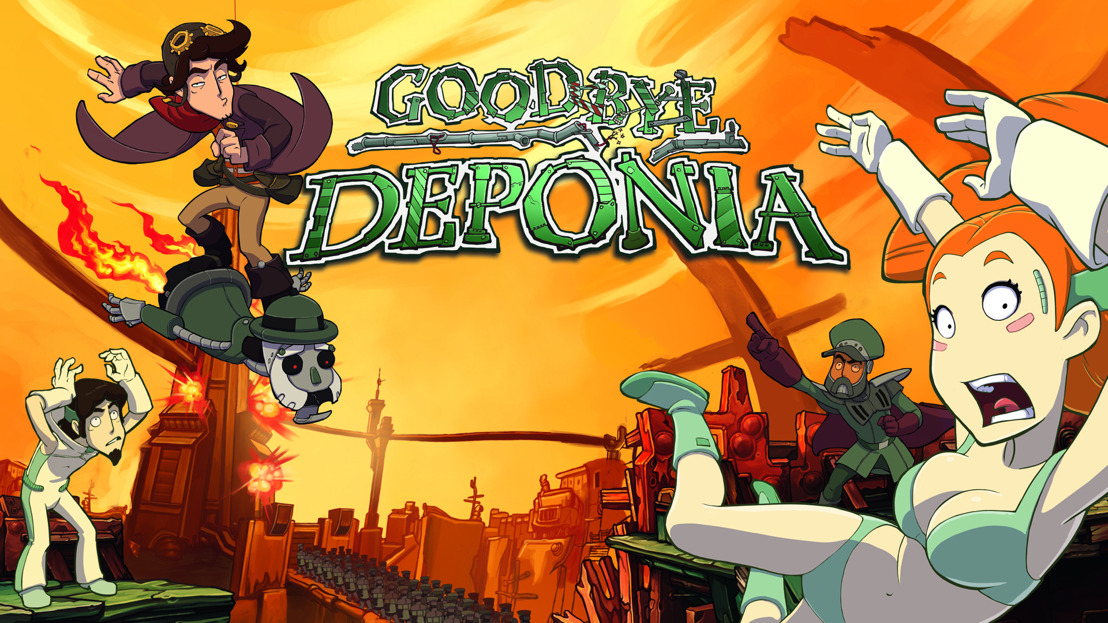 Out Now: Goodbye Deponia for PlayStation 4 and Xbox One
Junk, junk and even more junk for consoles.
Wednesday, January 30, 2019 — Rufus is back: Goodbye Deponia is the third adventure on Deponia and now available on PlayStation®4 und Xbox One for $19,99.
In Goodbye Deponia the Organon plans the destruction of Deponia, the lovely Goal has (once again) disappeared, and anti-hero Rufus just can't seem to stop getting in his own way.

All inventor and free spirit Rufus wanted to do was to get off the junkyard planet of Deponia and move to Elysium, the paradise orbiting Deponia as a spaceship reserved for the highest echelons of society. Goal, the ex-Elysian girl that Rufus has fallen head over heels for, still seems to be the key to his endeavor...and to the elevator that will get him to space. Finally, Rufus has come up with a seemingly perfect plan.
Features:
Completely reworked controls with optimum use of the functions of the PlayStation 4 and Xbox One controller
Unique 2D game world in the tradition of Douglas Adams, Terry Pratchett and Matt Groening
Detailed hand-drawn graphics in HD splendor and cartoon animations in comic book style
Lavishly produced soundtrack with numerous atmospheric tracks
First-class voice output spoken by well-known dubbing actors
"PlayStation" is a registered trademark of Sony Interactive Entertainment Inc.
Sandra Hübner Head of Communications, Daedalic Entertainment GmbH