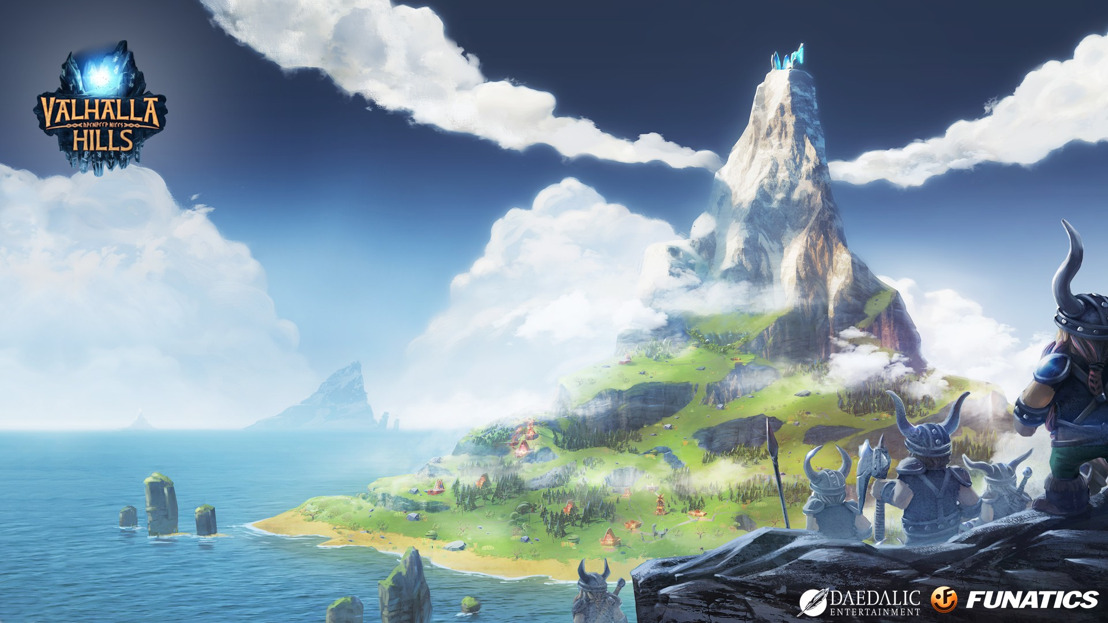 Out Now: "Valhalla Hills" for iPad
The Viking strategy game available on the App Store
Wednesday, May 24, 2017
Valhalla Hills is playable on iPad Air and up
After its previous successful release for PC, Mac, Linux, PlayStation 4, and Xbox One, "Valhalla Hills" by Daedalic Entertainment and Funatics is out now for iPad. The game can be purchased on iTunes for $3.99.
Inspired by classic games, such as "The Settlers II" and "Cultures", "Valhalla Hills" is a modern building strategy game. With the goal to reach Valhalla, the player has to lead his exiled Viking heroes to a magic portal conveniently situated on the highest peak of a mountain. To make things even more challenging, the player has to face the dangers and challenges of the harsh mountains, ensuring the survival of the Vikings by taking care of their clothing, food and shelter, and defend them against ghostly mountain dwellers and wild beasts. These sturdy people have their own head and since a good keg of mead is a solid reason to slack around, all this is easier said than done. However, another threat looms on the other side of the mountain...
Features:
Developed by Funatics, the creators of "Cultures" and "The Settlers II"

High replay value through procedurally generated maps

Developed with the Unreal 4 Engine

Exciting in-game features like individually naming your Vikings

The first game created in this style since "The Settlers"
Tim Krause-Murroni Director PR, Daedalic Entertainment GmbH
Sandra Friedrichs PR Manager, Daedalic Entertainment GmbH