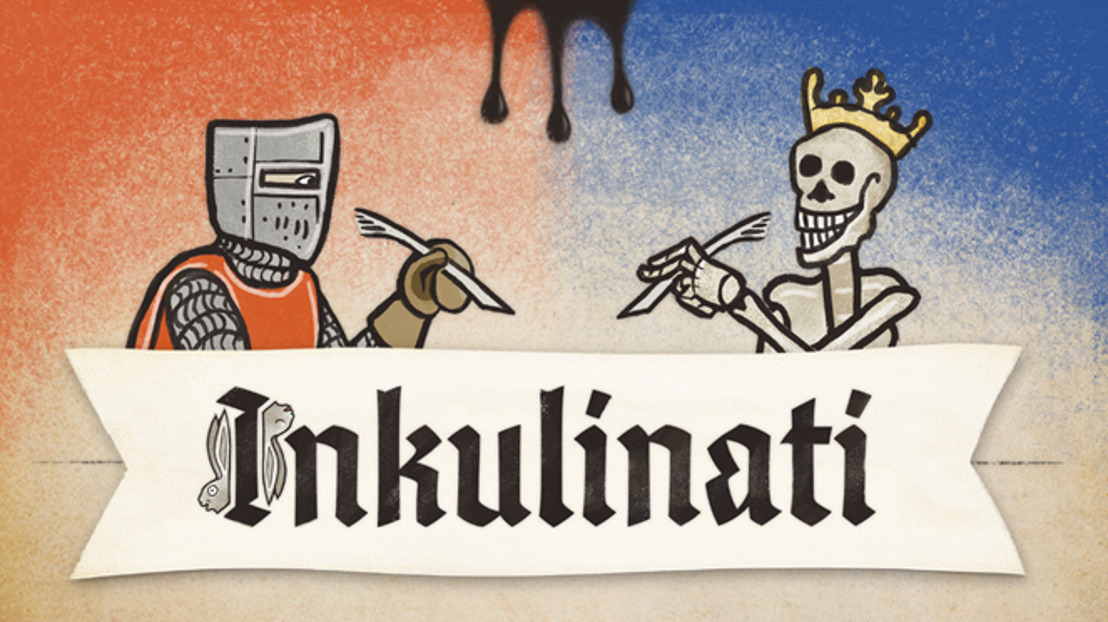 Revel in the Mirth as the Ape Army Marches into Inkulinati
The Inkulinati universe expands with an uproarious new update, featuring the cheeky Ape Army! OOHHH AAHHH AAAHH OOOHHH OOOHHH!!!
HAMBURG, Germany, (August 28, 2023) — Yaza Games and Daedalic Entertainment are thrilled to announce the latest uproarious update for Inkulinati, the whimsical turn-based strategy medieval romp that keeps players coming back for more. In response to the enthusiastic Inkulinati community, this new update introduces a cavalcade of exciting additions that will leave fans roaring with delight – going bananas, if you will –, and will serve as a great starting point for new players to jump in.
Watch the Hilarious New Trailer Here!
Beneath its seemingly mirthful facade, Inkulinati has proven to be a formidable strategic challenge, and the good-natured minds at Yaza Games have been hard at work, heeding the counsel of players and weaving their wishes into this 3rd major update. Prepare to embrace the following additions:
New Beasts - the Ape Army! - This Army is made up of four new Beasts/units. The three "classic" style units, so long range, short range, mid range, as well as the unique Ape Assistant. These Beasts are loud, they drink, and they have a cheeky butt! Could be a crowd favourite.
New Inkulinati Master - The Ape Professor! - The leader of the Ape Army. The Ape Professor comes with his own unique Hand Actions as well as his own special hand (yep, it's a furry monkey paw). The Professor also has new talents available to him. Together with this Inkulinati Master and the new Beasts, that's a whole new army that's being added to the game.
New Battlefields - There are new Battlefields that have been added to the game. Who doesn't like new Battlefields to play on... Adds more variety to your battling needs and new scenarios to make your brain cells percolate .
New Intermediate Lessons in the Academy - We've added new lessons so that people can get to know the game's nuance a bit more and see the depth of it. It's all about honing and creating future Inkulinati masters.
Assorted Improvements - The team at Yaza also made a lot of improvements, quality of life changes, more diversity in battlefield in Journey mode, re-jigged the Dance Macabre according to feedback, and other smaller changes.
After an interminable 700-year wait, Inkulinati now stands proudly in early access on PC Early Access and Xbox Game Preview. Stay attuned to the inky indie on Yaza Games' website, or share your Early Access insights via Twitter and Discord.
Press materials are available for download here.
***
Yaza Games is a small studio from Poland. Met by pure chance, we want to surprise you with our hand-crafted worlds that may contain a bit of absurd humour. One of us wants to do over-complicated strategies, while the rest never read tutorials. We're working on our first game called Inkulinati - an ink-based strategy game straight from medieval manuscripts, where a rabbit's bum can be deadlier than a dog's sword.