Rough Justice `84 - out now!
Break out the hairspray, don your mullet and dive back into everyone's favourite year with Rough Justice '84!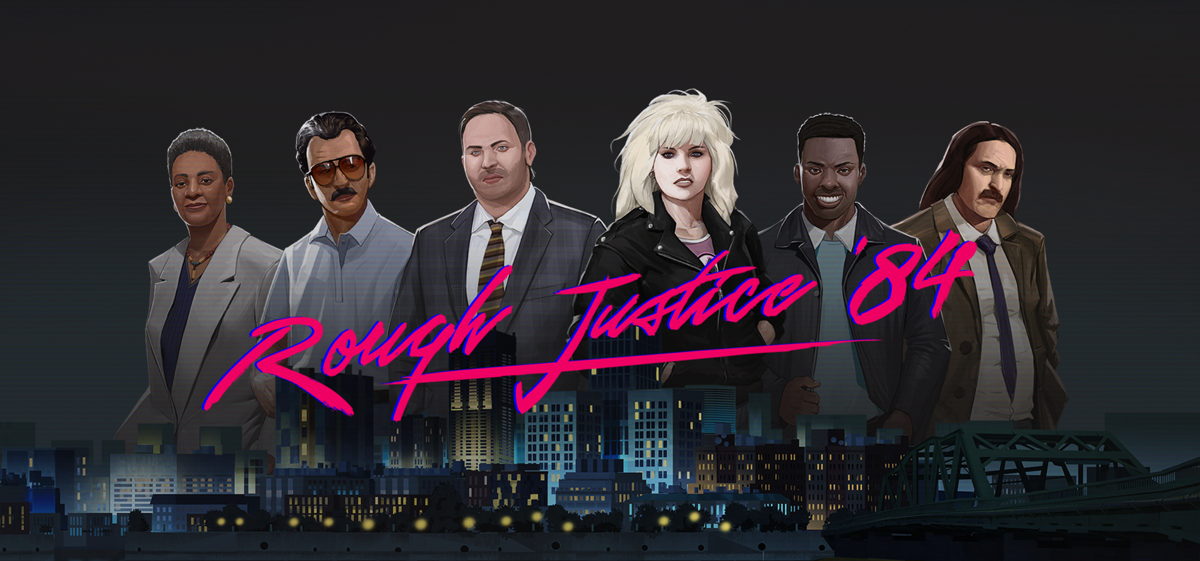 Release Trailer:
Rough Justice: '84 is a single-player, 80s board-game-inspired strategy game with a big story unfolding in the background. As the owner of a private security agency, players attempt to bring some form of order to the ever-changing and evolving landscape of Seneca City. But behind the curtains, a much larger story is playing out, involving a secret organization with insidious designs that has the player in their crosshairs.
The game combines the aesthetic of tough detectives in a neon noir crime riddled city with the unforgiving strategic depth of a table top game in a unique never seen before way. The game builds heavily on 80s nostalgia and delivers a perfect balance of grittiness and tough characters (much akin to the original Die Hard movie.)
Rough Justice: '84
Do what it takes to make your fledgling security agency thrive in this 80s noir crime bustin', dirty crossing, vengeance-seeking board game inspired strategy game with dice and cards.
steam
Genre: Vengeance-seeking-strategy-neon-noir-crime-bustin'-game
Developer: Gamma Minus
Release: 13.03.2023
Press-area under construction. Please contact [email protected] for materials and Information. ​ Thank you.