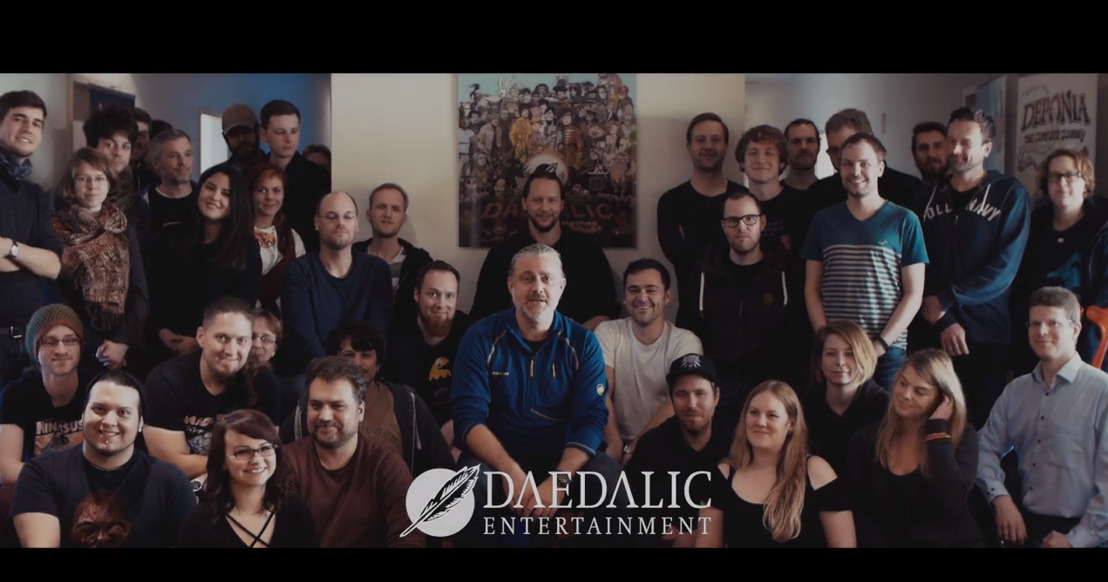 Season's greetings from Daedalic
We wish you Merry Christmas and a Happy New Year
Thursday, December 20, 2018 — 2018 is almost over and, once again, it was amazing! We hope that you enjoyed our titles of this year including State of Mind, Witch It, and Shift Happens.
2019 we will have even more releases and can't wait to tell you more about it! Console players can look forward to the entire Deponia saga and Edna will be back with a fresh new look.
From the entire staff of Daedalic our best wishes of a Merry Christmas and a successful 2019: we're looking forward to work with you next year!
Sandra Hübner Head of Communications, Daedalic Entertainment GmbH