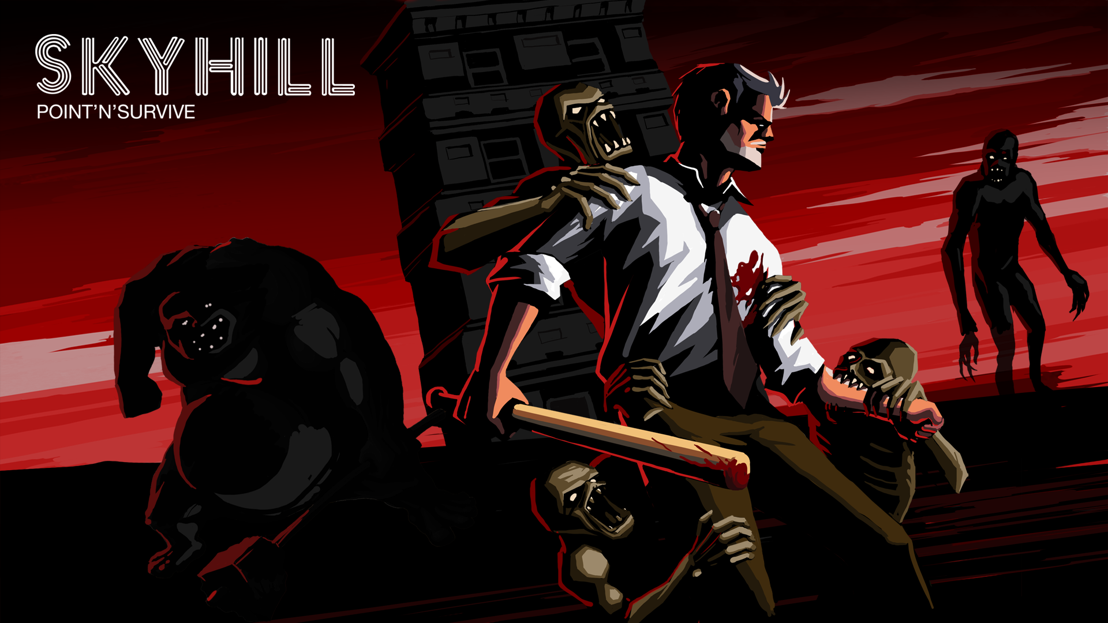 Skyhill is now available for PlayStation 4 and Xbox One
Can you master the extreme challenges of the survival rouge-like?
Wednesday, October 24, 2018 — Today Skyhill by Daedalic Entertainment and Mandragora has its console debut! The survival rogue-like in an apocalyptic setting is available for PlayStation®4 and Xbox One for 19,99$.
The players will walk in the shoes of Perry who survived World War III and now also an atrocious assault with bio-weapons. He survived, because he resided in the penthouse suite of the high class Skyhill Hotel when the world began to change for the worse. Mutants lurk everywhere, eager to rip anyone to shreds with their claws. Scavenging for supplies, Perry has to fight his way through the 100 hazardous floors of the Skyhill Hotel.
Skyhill already won four awards, including "Best Indie Game" and "Best Desktop Game" at DevGamm Minsk 2015 as well as "Best Game Narrative" at IndiePrize CasualConnect Tel-Aviv 2015.
Features:
The only game of its kind: Skyhill is not "just another survival-game", but gets individuality through its design, artwork and gaming concept
The claustrophobic setting of the Skyhill Hotel creates a very special feeling of desperation
Interesting and unusual genre-mix (RPG, Point&Click, Survival)
Survival aspect: hunger & crafting are central elements, there's more to this than winning the next fight
Different difficulty modes and endings make Skyhill highly replayable
"PlayStation" is a registered trademark of Sony Interactive Entertainment Inc.