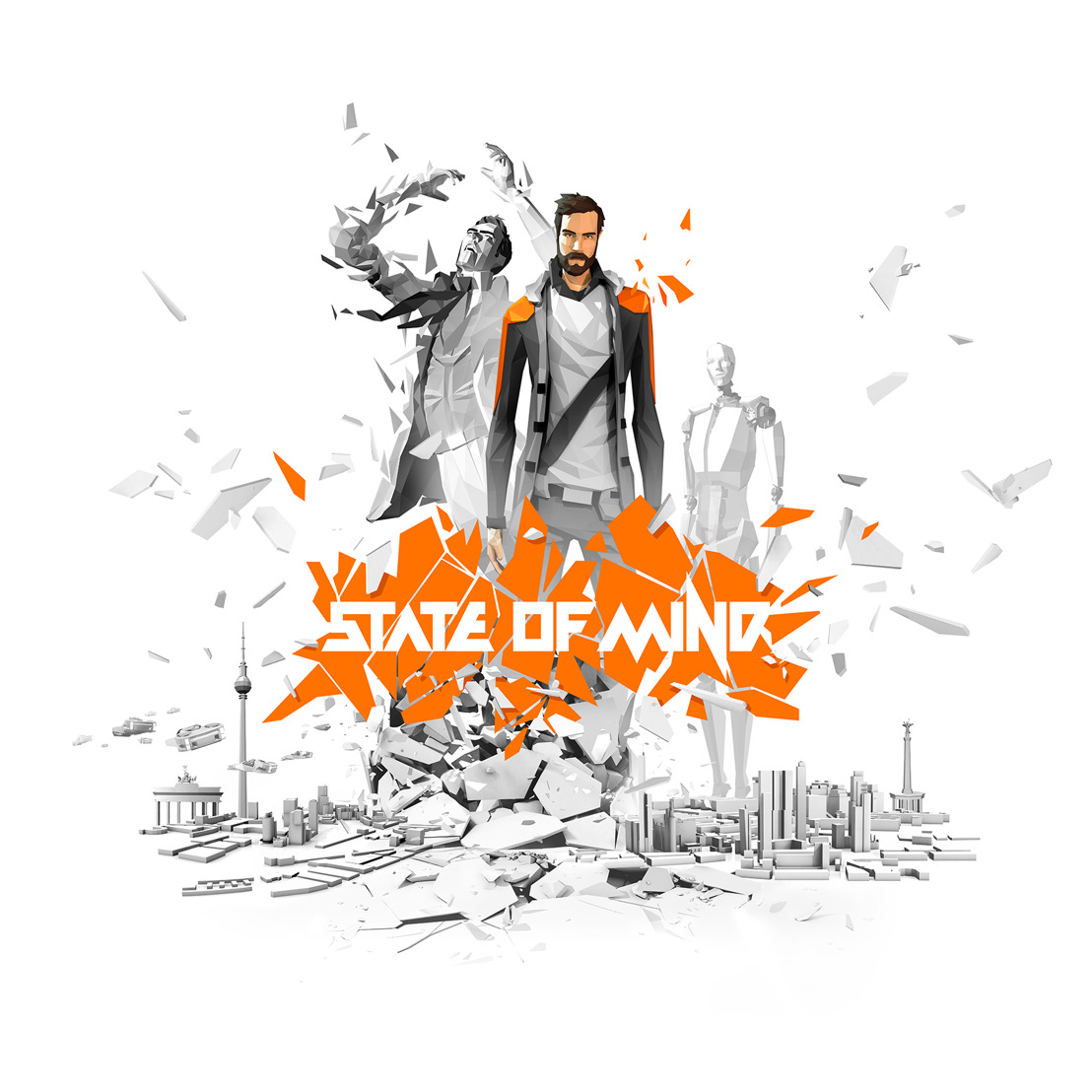 A Tale of Transhumanism: State of Mind set to hit console and PC on August 15th
Futuristic thriller marks launch announcement with stylish new trailer
Thursday, July 12, 2018 — Put away that crystal ball: the future is almost here. Daedalic Entertainment is excited to announce that forthcoming futuristic thriller State of Mind will launch on PlayStation 4, Xbox One, Nintendo Switch and Steam for PC, Mac and Linux on 15th August, 2018.
Developed in Unreal Engine, State of Mind takes a sharp look at the immense technological promise of today by jumping us forward to Berlin in 2048. Players take on the role of Richard Nolan, a journalist whose life is starting to fall apart. His wife and child have disappeared and his memories are slipping away.
State of Mind boasts a unique low-poly visual style - designed to represent the fragmented nature of Richard's world - as well as several playable characters and about 15 hours of engaging gameplay.
The world is on the brink. Lack of resources, polluted air and water, crime on the rise, and rampant wars have left populations disillusioned with and detached from reality. Drones and humanoid robots replace humans in the public sector; everything is interconnected, and surveillance has become omnipresent.
It's down to Richard to find out what's going on, both in his own life and in the world around him. It's an investigation that draws him closer to the new and supposedly perfect virtual world "City 5" that more and more people depressed with their real lives are embracing. What happens when he discovers that his life in the real world is somehow linked to that of a complete stranger living out their days in this new virtual one?
"State of Mind is a game about transhumanism and its all-in bet on the future," explains the game's author, Martin Ganteföhr. "It is, however, not a game about the technology of tomorrow, but about tomorrow's people. In the center of this narrative is the motif of separation and reunion. What happens, if the future creates fractures between body and mind? Between reality and constructs? Between biological and virtual ego?"
The game's main protagonist, Richard Nolan, is one of the few journalists openly criticizing this development. When he wakes up in hospital after an explosion and finds that his wife and son have mysteriously vanished, Richard realizes: he and his family have become more than just bystanders in a storm of rivaling ideas pertaining humankind's salvation between dystopian reality and digital utopia. Instead, they find themselves right at the center of it.
Ganteföhr continues: "State of Mind picks up the idea to make something whole from fragments. Richard, our protagonist, has to rearrange and sort out his life. He has to endure disruptions of social, technological and very personal nature. The motif of fragments, clearly visible in the key visuals and style, transcends the whole game: it is embedded in the narrative structure, the visuals, the main characters' core concepts and even in the mechanics of 'Reconstruction'."
State of Mind features:
An unsettling vision of the near future players can throw themselves into

Dive into a multi-layered Sci-Fi thriller, where dystopian reality and digital utopia are intertwined

Unravel a global conspiracy in a society of ubiquitous digitalism, surveillance and transhumanism

Explore a world with a rich and unique visual style, combining realistic environments with low-poly characters

Take on the role of journalist Richard Nolan, as well as five additional playable characters

Use dexterity, deductional skill and research to reconstruct Richard's past

State of Mind is now available for preorder on Steam and GOG. The MSRP for the PC, Mac and Linux version is 29,99 Euro/USD and 39,99 Euro/USD on consoles.
Sandra Hübner Head of PR, Daedalic Entertainment GmbH