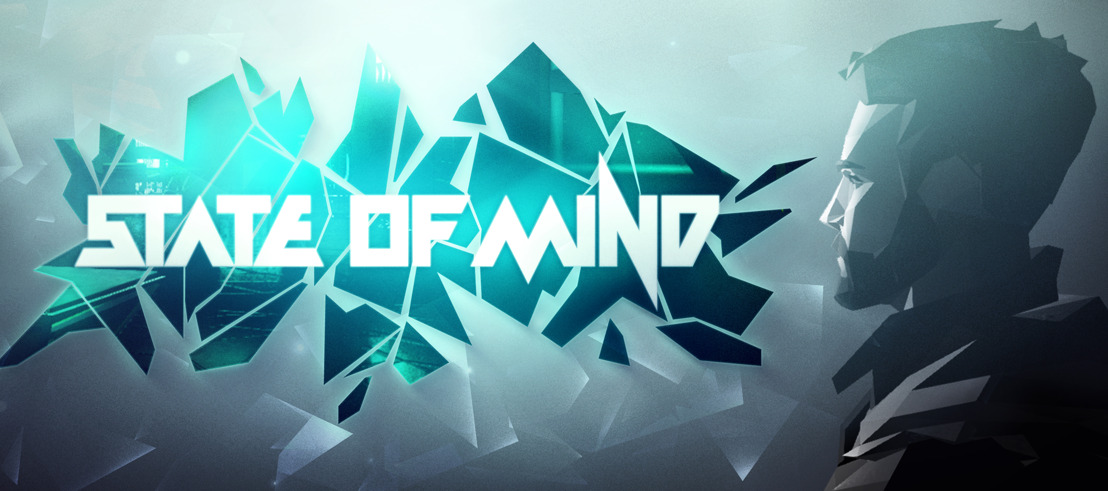 State of Mind - PS4- und Nintendo Switch-Demo auf der Tokyo Game Show
Futuristischer, transhumanistischer Thriller wird im ersten Quartal 2018 veröffentlicht
Wednesday, September 13, 2017 — Daedalic Entertainment zeigt Neuerungen für State of Mind auf der Tokyo Game Show. Pressevertreter und Besucher können sich auf der Messe von dem futuristischen Thriller mit einer bemerkenswert realistischen Low-Poly-Grafik selbst überzeugen und das Spiel auf der PlayStation 4 anspielen. Außerdem wird die Nintendo Switch-Version exklusiv auf der TGS präsentiert.
Berlin im Jahre 2048: Knappe Ressourcen, Übervölkerung und Kriege bis hin zur voranschreitenden Digitalisierung und Überwachung sowie der Entwicklung von Robotern und Cybertechnologien – eine globale Katastrophe scheint unumgänglich. Zusätzlich beanspruchen humanoide Roboter Menschenrechte, während Militär und Futuristen versuchen, den künstlichen Menschen zu kreieren.
In dieser dystopischen Welt versucht Journalist Richard Nolan mit seiner Familie zu überleben. Die Antwort auf all die Probleme scheint die Industrie aber in einer neuen, virtuellen Welt gefunden zu haben. Mithilfe einer Bewusstseinsübertragung leben die Menschen in der friedlichen CITY 5 weiter. Doch etwas geht beim Hochladen von Richard Nolan schief: Er lebt nicht nur im realen Berlin weiter, sondern seine zweite, unvollständige Version existiert in der virtuellen Realität. Nun versucht er, sich mit seiner Familie und seinem virtuellen Selbst zu vereinen. Allerdings realisiert er schnell, dass seine Suche nach Erlösung nicht nur ihn, sondern die Zukunft der gesamten Menschheit betrifft.
State of Mind ist ein futuristischer Thriller aus der Feder von Martin Ganteföhr, der sich bereits mit außergewöhnlichen Spielen als herausragender Computerspielautor etabliert hat. Das dystopische 3D Abenteuer vereint zwei unterschiedliche und frei erkundbare Welten. Mehrere spielbare Charaktere sowie die realistische Low Poly-Optik lassen den Spieler in eine düstere, aber realistische Zukunftsvision eintauchen.
State of Mind wird im ersten Quartal 2018 für PC, Mac. Linux, PlayStation®4, Xbox One™ und Nintendo Switch™ veröffentlicht.
Features:
3D-animiertes Adventure von Martin Ganteföhr mit intensiv recherchierten Zukunftsvisionen
Mehrere spielbare Charaktere und Erzählebenen
Immersive Geschichte mit Multiple Choice-Dialogen, die die Spielwelt beeinflussen
Zwei voll erkundbare Welten: Dystopia, Berlin in 2048, und Utopia, die virtuelle Computerstadt CITY 5
20 Spielstunden in einem einzigartigen, realistischen Low Poly-Look
Sandra Friedrichs PR Manager, Daedalic Entertainment GmbH
Tim Krause-Murroni Director PR, Daedalic Entertainment GmbH