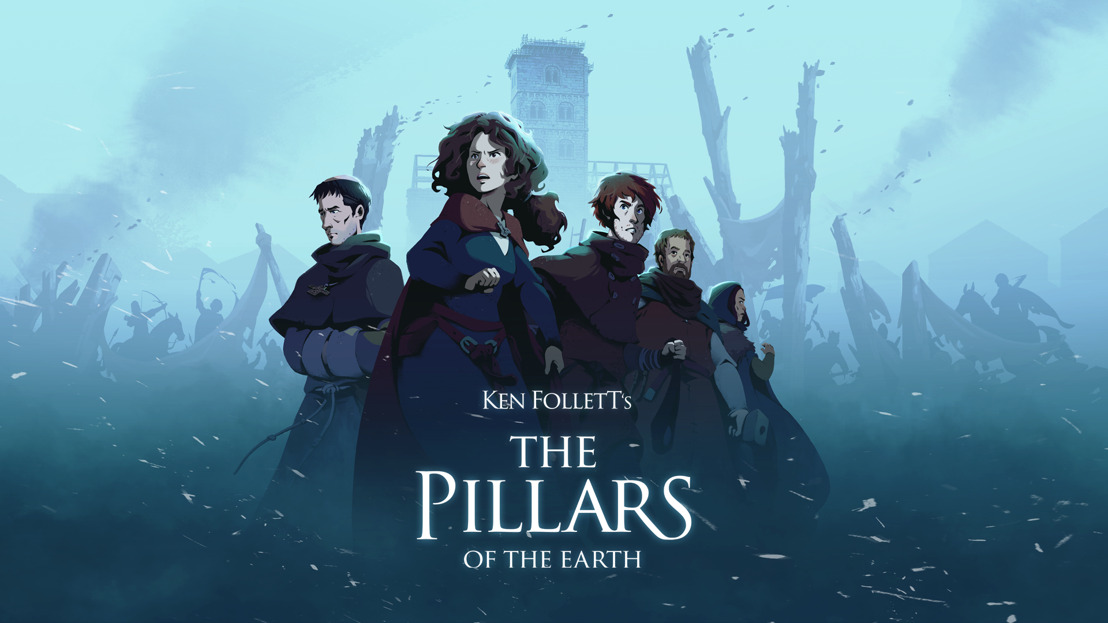 The Pillars of the Earth available now from the Mac App Store
The interactive novel by Daedalic Entertainment is an adaptation of Ken Follett's bestseller.
Wednesday, January 24, 2018 — Today Daedalic Entertainment has announced that their highly anticipated game, The Pillars of the Earth, is now available for download from the Mac App Store. The adaption of the best-selling historical book of the same name by Ken Follett, The Pillars of the Earth is a one-of-a-kind 2D interactive novel. The story follows a memorable cast of characters in this twelfth-century tale of the construction of a mighty Gothic cathedral which stunned readers and critics alike with its ambitious scope and gripping humanity. The game retails for $29,99 on PC/Mac or $39,99 on console.

With the purchase of the game players get access to all three parts, as soon as they are being released.
Players follow Jack, Aliena, and Phillip, the three playable main characters as they contend with envy, murder and politics in their quest to build a gothic cathedral in Kingsbridge and revitalize the town. The game is being released in three "books," each consisting of seven chapters. Book 1 "From the Ashes" and book 2 "Sowing the Wind" are alerady playable. Book 3 is going to be released early in May 2018.
Featuring over 200 hand-painted backgrounds created with the help of an expert in Medieval history, The Pillars of the Earth has an artistic storybook quality furthered by its stunning orchestral soundtrack performed by the FILMharmonic Orchestra in Prague.
The second installment accelerates and continues the dramatic, mature and emotional storyline that began with the first book. Many dynamics come to a head with violent conflicts and even death. The player will have unprecedented influence in this beloved story, even sometimes deciding who lives and who dies.
"With this chapter of the story, we sought to really raise the stakes for the characters we've met and grown attached to." says Matt Kempke, author and game designer.
Kevin Mentz, also author and game designer, adds, "It's a much faster paced, more action-packed experience. But we did our best to maintain focus on the poignant storytelling from Ken Follett's original while adding more interactive moments."
The Pillars of the Earth is set in 12th century England, a time of political turmoil. But instead of focusing on the kings and queens, this story provides a look into the lives of those affected by their rulers. Whether characters are fighting for their next meal or to re-establish their family's ruined reputation, their fates can turn in an instant when the whims of the powerful change. This epic tale examines life in medieval England through the story of this town and the courageous people fighting for its survival.
The original novel by Ken Follett has sold more than 26 million copies to date.
The Pillars of the Earth features:
Trilogy with 21 chapters depicting the famous thousand-page novel
Interactive storyline events that can be changed, influencing the fates of its characters
Key decision points with meaningful, emotionally-engaging story choices
Over 200 hand-painted backgrounds featuring faithful rendition of 12th century life
Three playable main protagonists, plus two extra playable characters
An orchestral soundtrack by the FILMharmonic Orchestra, Prague
Marketing and PR Team Daedalic Entertainment